Please click on School Information Tab for details of Policies, GDPR and Data
For information concerning transport during Covid-19:
https://shropshire.gov.uk/school-transport
https://hungrylittleminds.campaign.gov.uk/
Welcome to Bishop's Castle Primary School
Oak Meadow, Bishop's Castle, Shropshire, SY9 5PA - Telephone 01588 638522
If you have any queries please come in to school to see us or telephone / email :
Mrs Jenny Hall - Administrator - admin@bishopscastle-pri.shropshire.sch.uk
Mr Andrew Barker - Head Teacher - head@bishopscastle-pri.shropshire.sch.uk
Canon Andrew Teale - Chair of STG - a.teale@dhmat.org.uk
Mrs Andrea Faulkner - SENCO- c/o admin@bishopscastle-pri.shropshire.sch.uk
Bishops Castle Primary School is part of The Diocese of Hereford Multi-Academy Trust, Unit 11 The Business Quarter, Ludlow Eco Park, Ludlow , Shropshire, SY8 1FD
www.dhmat.org.uk / enquiries@dhmat.org.uk / 01584 838880
If you require paper copies of any of the documents on this site, please contact Jenny Hall in the school office (as above) - thank you
The Ethos and Aims of our school:
We believe that first and foremost our task is to equip every child with the skills they will need as the basis for a successful educational
career and throughout their lives. We also believe, just as strongly, that this is best accomplished in an environment which understands
the nature of childhood and which places great value on the Arts, on sport, on learning about and enjoying the world around us, and on
building a community where the contribution of each individual is valued.
We aim:
* To provide a stimulating, safe and caring environment, in which to foster all aspects of children's development.
* To offer a broad and balanced curriculum, which awakens curiosity, promotes high standards in all areas, and which gives each child
the best possible opportunity to discover and develop their interests and abilities, and to fulfil their potential.
* To promote challenge and to develop resilience and persistence through high expectations of learning and progress.
* To encourage good behaviour and attitudes, and to increase children's awareness of the need to develop personal responsibility and
make a positive contribution to their community.
* To learn to work effectively together and to play harmoniously and with tolerance.
* To foster an understanding of the fundamental values which underpin British society.
* To build effective partnerships between school, home and the wider community, in order to support the children's learning and well-
being.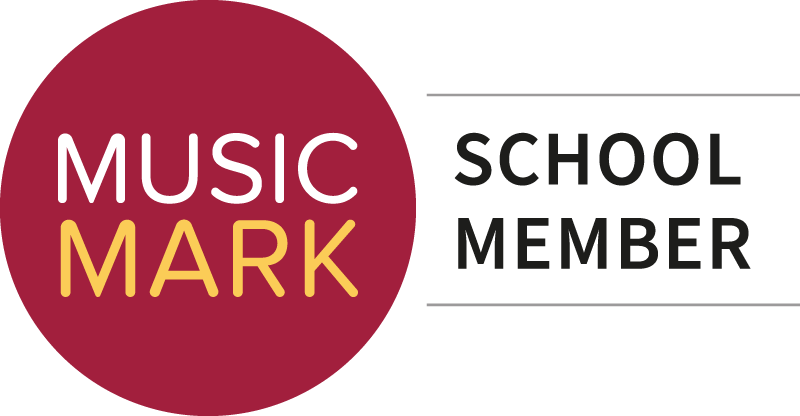 We are very pleased to say that we have achieved
Music Mark Accreditation